Customer Service and Contact Info at Playground Music
Playground Music's customer service goal is simple: We are committed to providing our customers total satisfaction. Every time. Guaranteed.
Call us toll free at 1-888-720-MUSIC (1-888-720-6874) ext. 1 or Contact Us for customized quotes, availability and shipping options.
Existing Northwest Florida customers looking for Online Band Rentals, Lessons and Store Account Billpay Access, please visit PlaygroundMusicCenter.com

For order tracking, please enter your order confirmation number (from your receipt) below. If you don't have your confirmation number, please log in to your Account History using the link at the top of this page.
Please feel free to drop us a line to share your thoughts on the site, all comments welcomed.

Are you mobile?
Use your phone's Barcode Scanner software: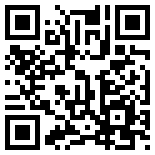 To obtain the status of an order, enter the confirmation number and click Go!.